Best Buy gift cards are among those that are rarely mentioned but have a high resale value. In Ghana, this particular brand of gift card has among the highest prices. For this reason, it's crucial to understand how to sell your Best Buy gift card on the Nosh app.
I will guide you on how to sell Best Buy gift cards for cedis in this article. Continue reading!
What is Best Buy?
Consumer electronics and related products like digital cameras, video cameras, mobile phones, games, and many others are sold under the retail brand BestBuy.
Home appliances and other services including system repairs, unintentional services, and other plans are also available for purchase. They have an online forum where their consumer base is represented.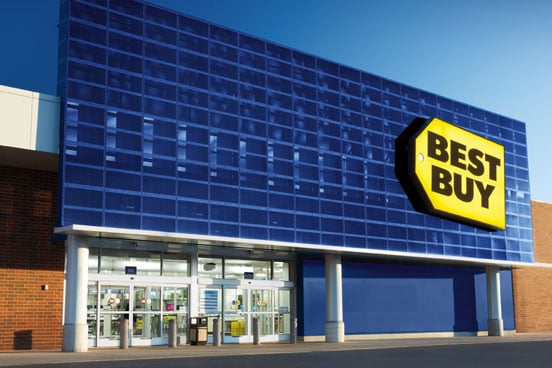 What is a Best Buy Gift Card?
A Best Buy gift card is a great present for a variety of events, including birthdays, holidays, and housewarming. They are available in a variety of forms and price ranges. They can be purchased online as e-codes (digital cards), which will be mailed to you, or as real cards from on-site shops.
Gift cards can be redeemed for merchandise at various Best Buy retail locations in the United States and Puerto Rico, as well as online. If you buy a gift card for $25 or more, shipping will be free for two days.
On the official Best Buy website, you can purchase corporate gift cards at exclusive rates. This advantage is available to both large and small firms. This gift card's lack of an expiration date is another intriguing feature.

Also Read: How to Sell Best Buy Gift Card in Nigeria
How to Buy a Best Buy Gift Card?
These gift cards are available at Best Buy and a few other physical retailers in the United States, Canada, and Puerto Rico.
You can also purchase them online as e-gift cards that are delivered to the recipient's email. They are available online at merchants including Best Buy, GiftCards.ca, and Amazon.com, among others.
Advantages of using Best Buy gift card
There is no expiry date on it.

It does not additionally impose any fees.

Certain limitations apply to the Best Buy Gift Card.

Your Best Buy gift card is not exchangeable for cash and cannot be transferred.

Your Best Buy gift card cannot be used to purchase another Best Buy gift card.
How to Sell Best Buy Gift Card for Cedis on NOSH
Nosh is an online marketplace where you can trade your gift cards for cash. You can quickly swap a Best Buy gift card for cedis using the NOSH, and you are not restricted to that; you can exchange any gift card as well.
The actual trading process is rather simple to comprehend:
Simply Download the app, create an account or log in.
Choose "Best Buy" under your gift card category
Enter the value of the card you want to sell.
Submit your request
You will receive a response from the platform within 5-10 minutes.

Once 

the 

gift 

card 

has 

been 

confirmed, 

the 

cedis

equivalent 

will 

be 

paid 

to 

you instantly.
You can contact NOSH support via email: help@nosh.ng, or via live chat (on the mobile app or on the site) if you prefer a more interactive session.
Also Read: How to Sell eBay Gift Card in Nigeria
How To Check Your Best Buy Gift Card Balance?
Use the steps below to check the balance on your Best Buy gift card:
Visit Best Buy's official website  and tap on "GIFT CARD" 
You will be redirected to the Gift Cards page. Tap on "CHECK CARD BALANCE".
Input your exact card details including the card number and Pin.
Then, tap on "CHECK BALANCE".
Conclusion
The aforementioned guide ought to have provided sufficient information regarding how yo sell Best Buy gift cards for cedis. Whatever the value of your Best Buy gift card or other gift cards, you can easily exchange them, enjoy swift transactions, and get reimbursed straight away.