Gift cards are a trendy way to give unique gifts. An iTunes gift card is a fantastic way to allow people to make purchases on the iTunes store. This gift card can be used to buy music, books, apps, and movies as well as other downloadable material.
The stress of deciding which movie, music album (or EP), ebook or game to buy would be long gone if you had an iTunes gift card. There are many more advantages to having an iTunes gift card, and we'll go over a few of them.
Forms of iTunes Gift Card
Physical gift card: This gift card can be purchased at some physical stores, can be ordered on the company's website and will be delivered to you.
E-gift card: The iTunes e-gift card is a digital equivalent of the physical iTunes gift card. The recipient receives the code by email or phone number.
How to Exchange iTunes Gift Card in Nigeria
Nosh is an online marketplace where you can trade your gift cards for cash. You can quickly exchange an iTunes gift card for naira using the NOSH, and you are not restricted to that; you can exchange any gift card as well.
The actual trading process is rather simple to comprehend:
Download the app, create an account or log in.
Choose iTunes under your gift card category
Enter the value of the card you want to sell.
Submit your request
You will receive a response from the platform in 5-10 minutes.

Once 

the 

gift 

card 

has 

been 

confirmed, 

the 

naira or cedis

equivalent 

will 

be 

paid 

to 

you instantly.
You can contact NOSH support via email: help@nosh.ng, or via live chat (on the mobile app or on the site) if you prefer a more interactive session.
Read Also: Best Gift Cards with Highest Rates in Nigeria
Benefits and Uses of an iTunes Gift Card?
1. The iTunes Gift Card is Versatile: It's almost perfect for everyone who uses a smartphone. A gift card for iTunes can be used by anyone, including iOS and Android users. For music lovers and movie fans, an iTunes gift card can be utilised to keep up with the latest releases. If you don't want to listen to music online, you can buy it using this card. You'll have access to millions of songs and albums to choose from while creating your playlist. For book readers, there is a huge collection of books to choose from, and you can buy as many as you like with the gift card. The iTunes gift card allows gaming fans to obtain premium games to keep themselves entertained.
2. iTunes Cards have no expiry dates: Although many gift cards have an expiration date, the iTunes card does not. Having this gift card gives you peace of mind and the knowledge that your card will always be available. If you're having trouble redeeming your gift card, chances are you didn't obtain it from a reputable merchant. As long as you're confident it's an Apple Store Gift Card with a 16-digit code, redeeming your credit on this card is simple.
3. It Can Also Be Redeemed By Android Users: One of the advantages of the iTunes gift card is that it can be used on both Android and iOS devices. An intriguing feature is the ability to use the card with Apple Music on your Android device. So it can be given to an Android user as a gift.  To use your gift card, you can also download Apple Music for Android. As a result, if you enjoy music, you are covered. Simply download the iTunes app before using your gift card credit.
4. iTunes cards make excellent gifts and can be used on the internet: Think about having everything you need right at your disposal. You can also avoid the hassle of going to the mall and dealing with traffic and lengthy queues. You save time and money by purchasing your gift card online. You also avoid the stress of buying, which is common around the holidays. Not only that, but your present is delivered to your recipient immediately via the internet. This gift card is available in a variety of denominations. It could be a component of a package or the entire product. It's a gift that may be used by anyone, thus the recipient's gender is irrelevant. If you're having difficulties finding the ideal gift card for someone, consider this option.
5. It's Excellent for Boosting Business: The iTunes card is ideal for promotional purposes. They can also be given away as prizes in online competitions. You may also include it in gift bags for your most valuable clients. They're great as trade fair giveaways. What else is there to say? They can be used as simple expressions of gratitude for anyone.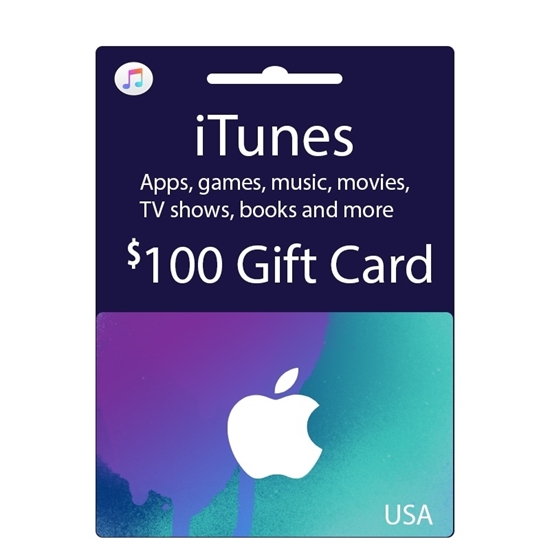 How Much is a $100 iTunes Gift Card?
In Nigeria, when it comes to selling an iTunes gift card, it has a high value, making it pricey; a $100 iTunes gift card is valued at more than N30,000. Currently, it the rate is valued at 340, which means you'll receive N34,000 for a $100 iTunes card. At Cardnosh, we have an automatic rates calculator on our site and app that may allow our clients to check out the current prices of the gift cards they wish to trade as one of our initiatives to ensure that we provide transparent and efficient services to our users. So, do you want to look in other subcategories for various denominations of the iTunes gift card, such as $25, $50 and more? Don't worry, we've got you covered!
Conclusion
The iTunes gift card is one of the most popular and resale-worthy gift cards. The popularity of Apple gadgets is driving up demand for this gift card. If you no longer need your card, you can redeem iTunes gift cards for a reasonable amount. And it is ideal to opt for the best rates that you can get on Cardnosh.