Steam Gift Cards are a type of digital currency that can be used to earn badges and incentives for purchasing and playing games on Steam. It functions as a credit option that can be redeemed using the Steam App. This Gift Card Credit can then be used to purchase games, downloadable content, and in-game content. While the Steam App is primarily an online business, it also sells gift cards that may be redeemed at a variety of physical stores.
The Various Kinds Of Steam Gift Cards
Physical Steam Gift Cards and Steam E-codes are the two forms of Steam Gift Cards available.
1. Physical Steam Gift Cards:
These are paper Steam gift cards purchased from physical businesses such as Amazon, Walmart, BestBuy, Walgreens, and others. Physical steam gift cards are commonly available in denominations of 20, 50, and 100 dollars.
2. Steam E-codes:
Steam Codes are online codes for steam gift cards that are delivered to the buyer's email address or phone number after purchase. They frequently appeared to be scanned. They come in various denominations, such as 5, 10, 25, and so on.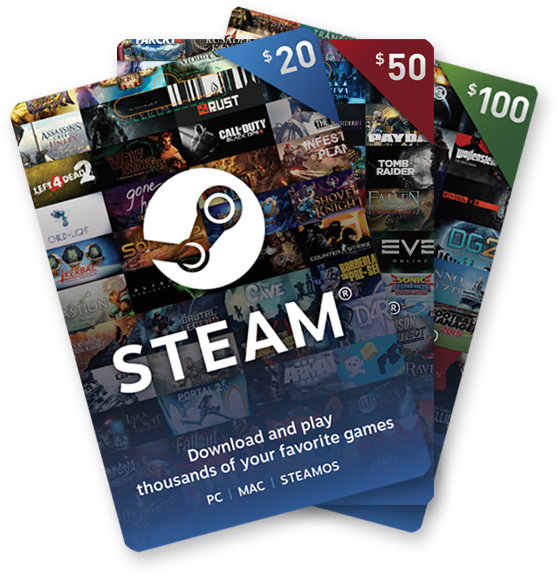 BEST WEBSITE FOR SELLING STEAM GIFT CARDS ONLINE INSTANTLY
In Africa, specifically Nigeria and Ghana, there are numerous websites or platforms where you may trade Steam gift cards for cash. You can quickly swap a Steam gift card for naira using the NOSH, and you are not restricted to that; you can exchange any gift card for naira.
The actual trading process is rather simple to comprehend; first, you must download the app on either Android or iOS, establish an account, and log in.
Choose Steam as the name of your gift card category, then enter the value of the card you want to sell. After submitting your request, you will receive a response from the platform in less than 5 minutes. Once the gift card has been been confirmed, the cash will be paid to you instantly.
You can contact NOSH support via email: help@nosh.ng, or via live chat (on the mobile app or on the site) if you prefer a more interactive session.
You can as well sell Google Play gift cards on Nosh
When It Comes To Using Steam As A Cash Substitute
Gift cards are essentially electronic cash. They have the same monetary worth as conventional cash; the only difference is that you can only use them at the brand's specified store. A $200 Steam gift card, in this case, implies you have $200 in monetary value that can only be spent on the Steam website. As long as you don't have anything to buy on the site, this renders it nearly useless.
You can also consider it from this angle. Because the store does not take all sorts of cards, it streamlines all payments on the Steam website. Nigeria, for example, refuses to accept certain cards for payment on the Steam website, forcing gift cards to be used as a last resort.
How Do I Use My Steam Gift Card Online On The Steam Website?
This post will cover both mobile and web options for redeeming a Steam gift card on the website. Follow these steps and you'll see how simple it is;
On Mobile
Log in to your Steam account on the Website

Go to the account settings 

Look for your store 

Select 'purchase history' 

Check your wallet. 

Click on add funds to your steam wallet. 

You would see "redeem a steam gift card or wallet code below" see my account details.

Click on "REDEEM".
On Desktop
Log in to your Steam account.

Click on your Account Name, then Account Details.

Select Add funds to your steam wallet

Redeem a steam wallet code 

Enter your steam wallet gift card 

Enter your Address
What does 'There was an error redeeming the entered code' mean
It could indicate one of the following:
1. The code could be invalid; you could have typed the card's code incorrectly. When entering your code, make sure there are no errors.
2. Your code might not be activated yet; Steam gift cards, like all other gift cards, must be activated. This is done to prevent fraud and theft. Request that the steam gift card be properly activated at the retailer where you purchased it.
3. The code's currency is not the same as the user's location; the Steam platform has access to the user's location, and you can only redeem steam gift cards with the same currency as the user's location.
How Can You Check Steam Gift Card Balance?
Log in to your 

Steam

 account.

The current available 

balance

 will be listed in the upper right-hand corner, below your profile name.
How Much Will You Get For $100 Steam Gift Card Sale
Gift card rates and amounts vary depending on a variety of market factors, but most are in the region of 28,000 to 40,000 naira. The Nosh App has an in-app rate calculator that you could use to get current rates.
Read Also: Best Gift Cards with Highest Rates in Nigeria
How to Avoid Steam Card Scams
If you want to exchange Steam gift card online, avoid the following signs to prevent scams:
Avoid any platform that uses middlemen
Ignore deals that sound too good to be true
Don't use traders with bad reviews
Don't go for social media groups gift card trading, and
Ignore sites with a bad reputation
Conclusion
When it comes to selling Steam gift cards for cash online in Nigeria, getting the best possible pricing is one of the most crucial elements to consider. Because the rate impacts how much money you make, it's best to go with the finest rates you can find on Cardnosh, and also enjoy swift, secured and legit trade.